We welcome people of all ages and fitness levels who want to access the ease of movement and enjoy the benefits of Pilates, yoga, and functional exercise.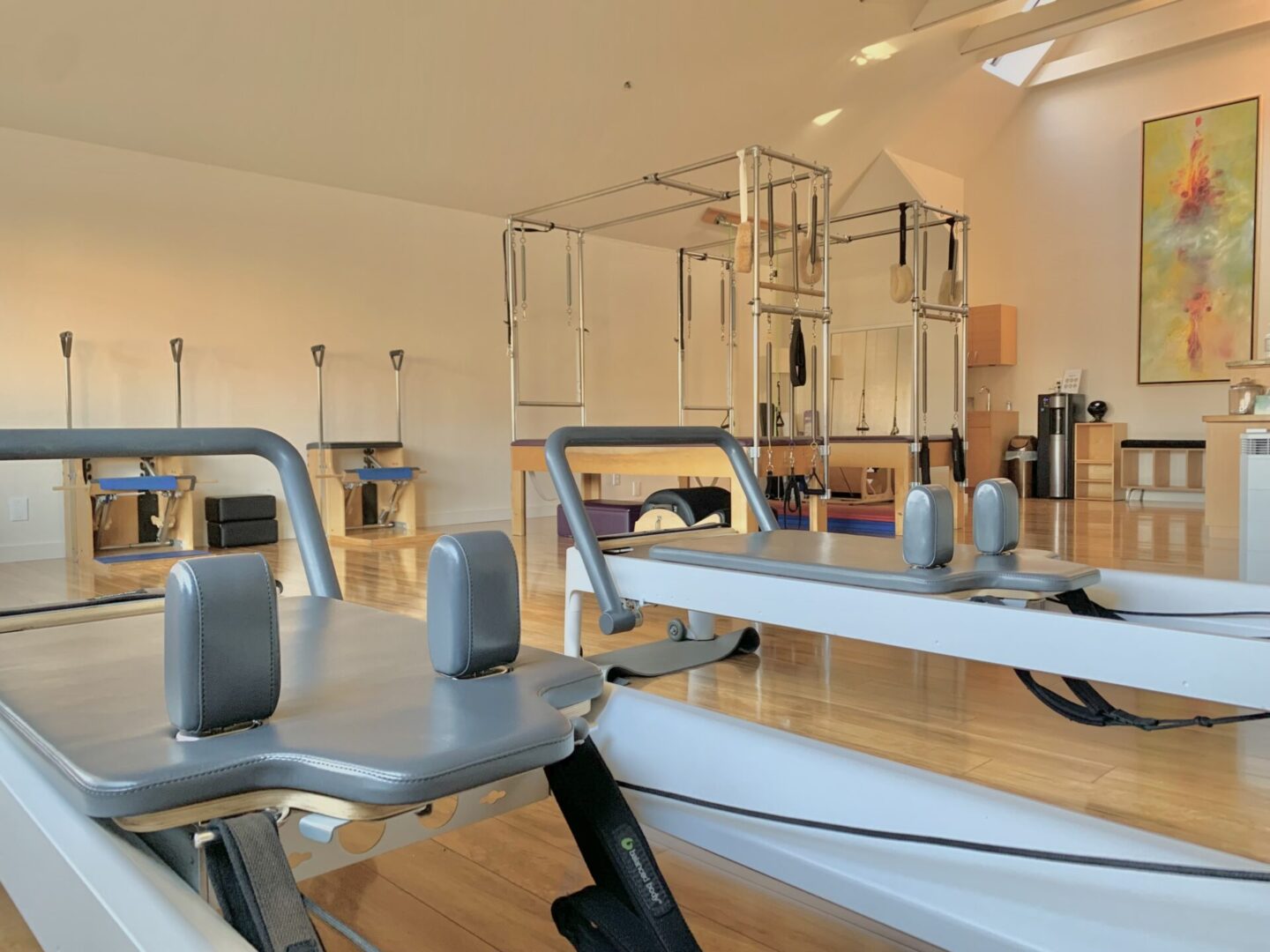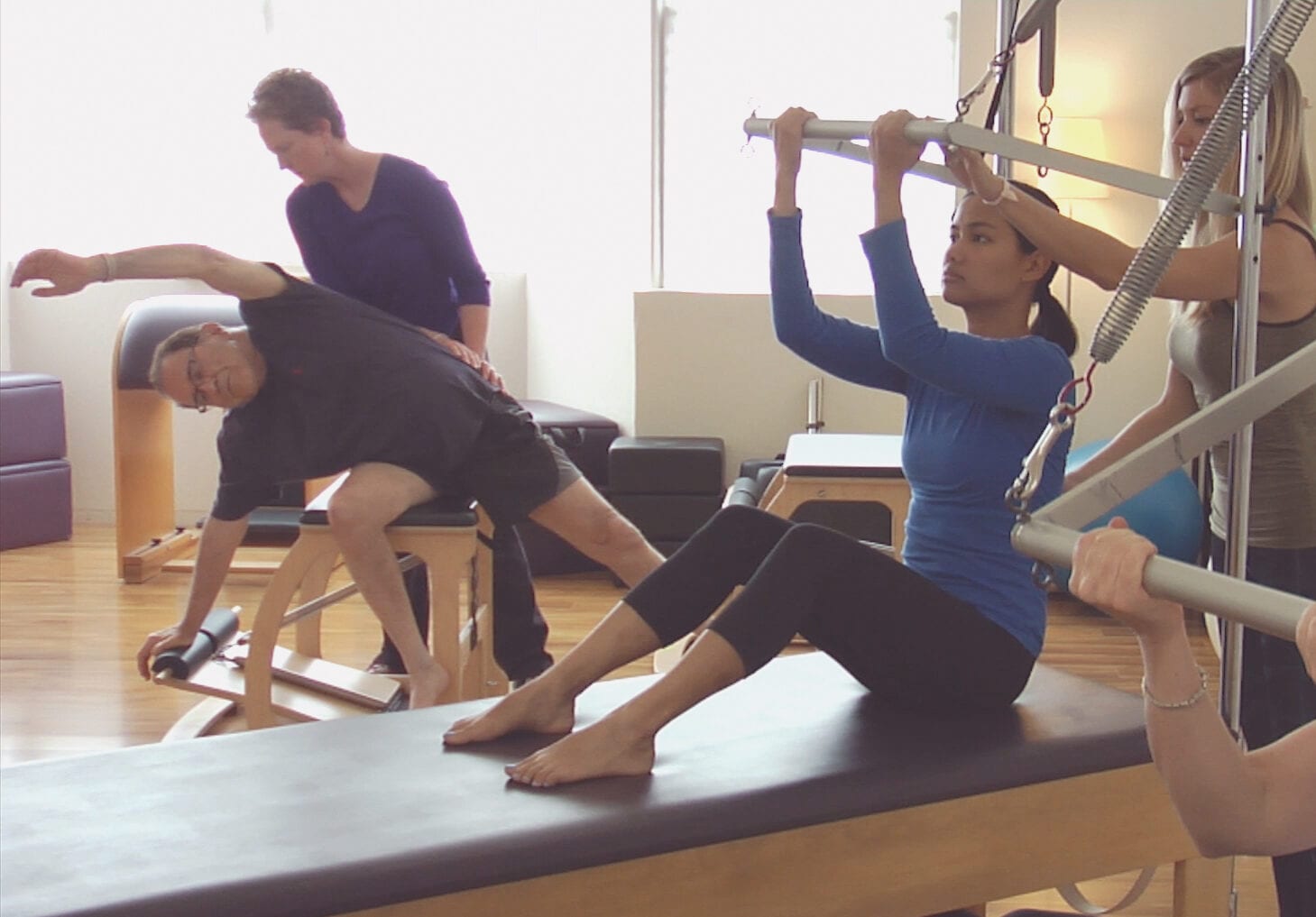 Our Focus
Simply Balanced offers Pilates, yoga, fitness, education, and rehabilitation services in-studio and live online--all with a focus on enriching the quality of your daily life.
Try Our App and Schedule on the Go!
We believe that every part of the client experience at Simply Balanced should feel effortless—and logistics is no exception. To this end we have created an app from which you can:
 Book / Purchase Sessions
View Your Schedule
Stay Notified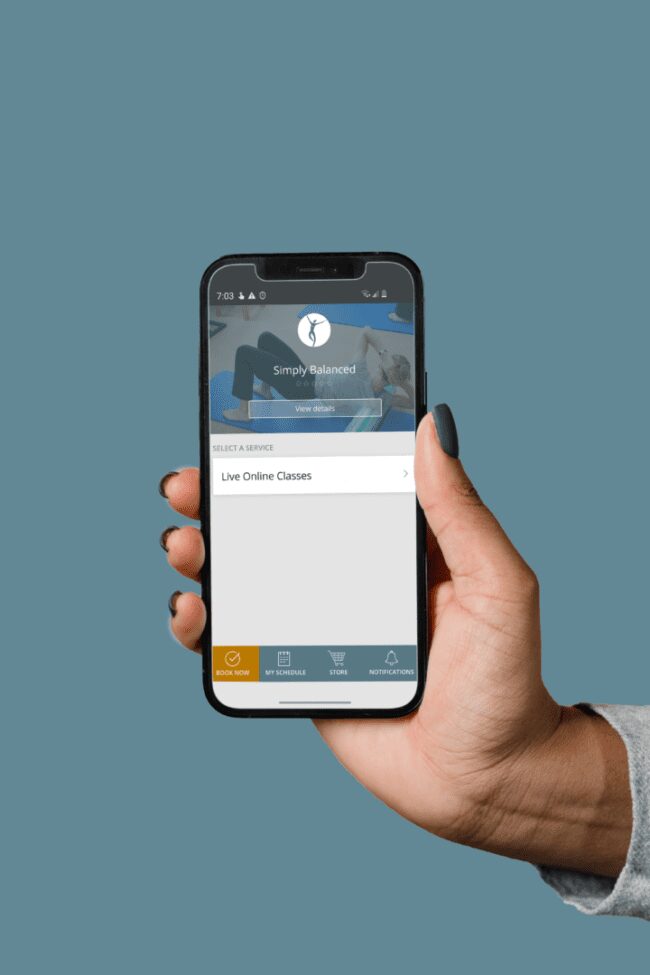 Live Online
Accessible anywhere with WiFi, both group and individual sessions are offered via Zoom. Clients love not only the convenience but also the structure that easily facilitates a commitment to their health and fitness.

Individual Sessions
Customized and tailored specifically to the individual, in these sessions we make use of auxiliary tools, muscle release techniques, and our full range of Pilates equipment.
Group Classes
Whether you're looking for a whole body workout in a Pilates Mat and Yoga Class or easing into stretching and restorative movement, our group classes provide a fun and encouraging environment to nurture your body and enjoy camaraderie.
One Live Online Class: $20.00
Ten Live Online Classes: $190.00
One Month Unlimited Live Online Classes: $175.00
New Client Gift Two Classes for One: $30.00
One Class: $30.00
Ten Classes $260.00
Individual and Duet Sessions
Thirty Minute Individual Session: $60.00
One Individual Session: $120.00
Five Individual Sessions: $575.00
One Duet Session: $65.00
Ten Duet Sessions: $600.00