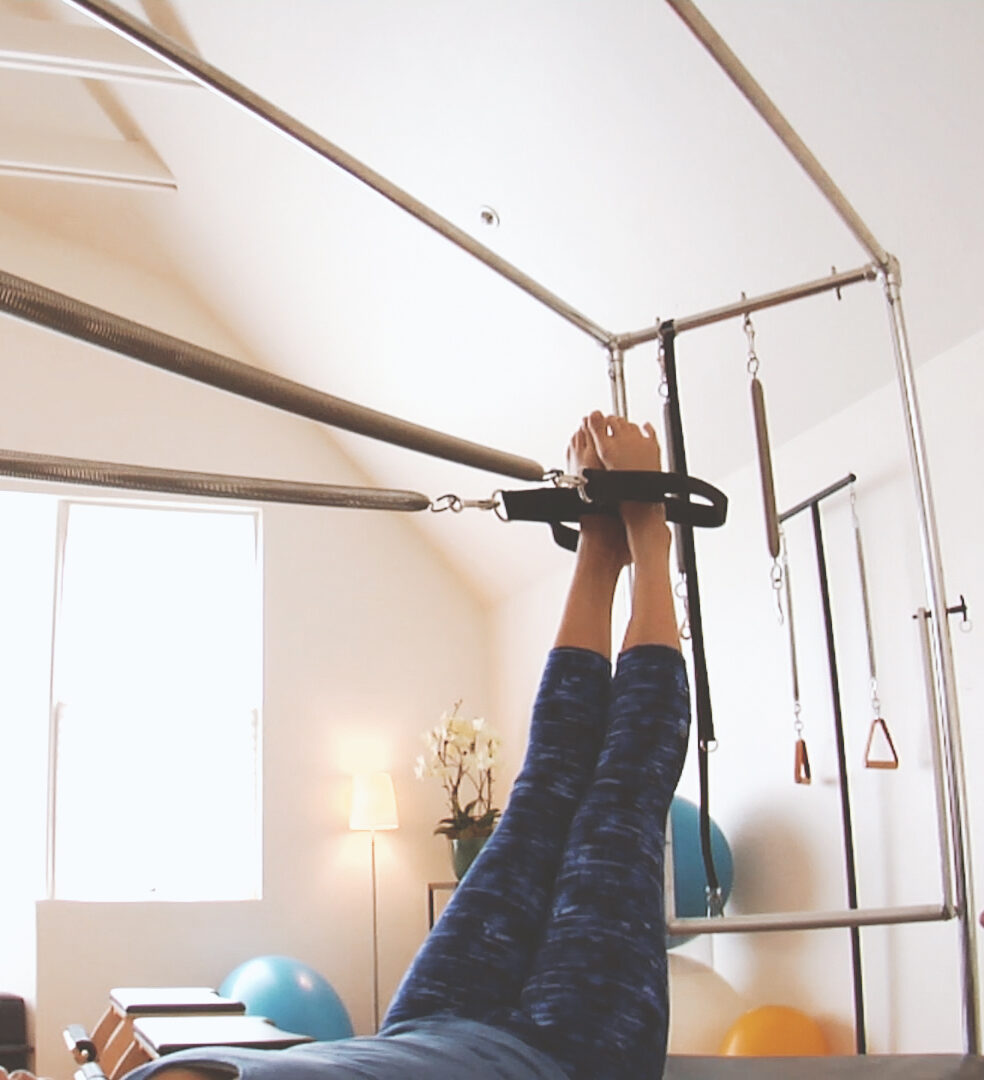 Simply Balanced offers a variety of group, individual, online, and in-person sessions with the invitation to explore the value of functional movement. Our intent rests in giving individuals the tools and support for enjoying life filled with strong and balanced daily movement. 
Simply Balanced, located in Pacific Heights, was one of the first movement, Pilates, and wellness studios in the San Francisco Bay Area. Founded in 1994, the studio aimed to bring ease of movement to folks of all ages and abilities. Twenty-seven years later this commitment continues through dedication to our clients and their individual process which has developed into a reputation for excellent service.
The instructors customize the sessions to your needs, and they are really caring and thoughtful about how they help you progress.- K.A.
Grounded in heartfelt service, our dedicated and experienced team of professionals are committed to ensuring an outstanding customer experience. With a depth of educational backgrounds, our trainers offer a range of expertise that translates into customized, engaging, and enjoyable sessions.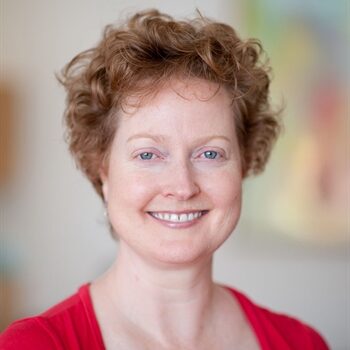 Susan Himes-Powers
Susan Powers, PMA-CPT, was trained in classical Pilates at The Pilates Center in Boulder, Colorado, in 1991. However, in the years since that training, she has learned so much more from her own life experiences as well as from the experience and responsiveness of clients.
Susan includes a hands-on approach to releasing tension patterns and regaining mobility. She also has first-hand knowledge and experience in recovery from breast cancer treatment in regaining strength, stamina, range of motion, and prevention of lymphedema.
In addition to her Pilates training, Susan is a professional actor, a classically trained singer, a certified massage therapist, and a Franklin Method Educator Level 2. She approaches sessions with a disposition of open-mindedness, inquiry, adventure, and fascination with movement and the biomechanics of the body.
Molly Matutat
Molly received her Pilates teacher training from the The Pilates Center in Boulder, Colorado under the guidance of Master Teacher, Erika Goff. Her Pilates practice started in 2012 with supplementary training and rehabilitation from dance related injuries. After a string of hip surgeries, Pilates helped her to rediscover the body's suppleness to change and ability to heal through movement. She hopes to share the benefits of this method and inspire others to continue to discover, breathe, and thrive in their bodies. Along with teaching Pilates, she is a freelance dancer, choreographer, and arts administrator.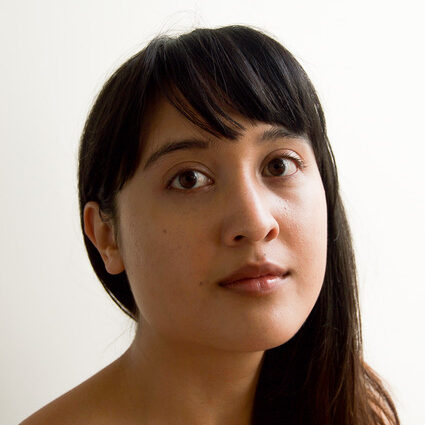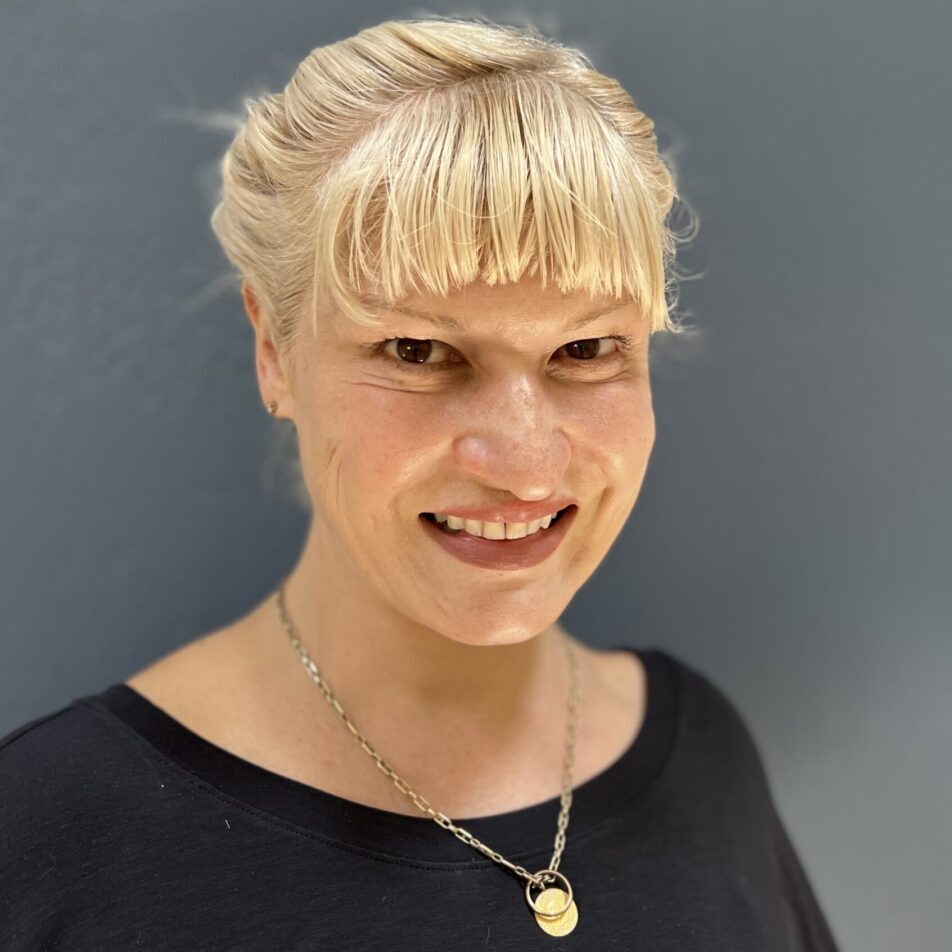 Aylin Kay Guvenc
Aylin (pronounced Eye-lynn) is a movement enthusiast. She has been practicing yoga since childhood and studying since 2004. She was first certified to teach yoga in 2011. Her training has been primarily in alignment based yoga  (Anusara) and Smart Flow Yoga (with Annie Carpenter).  In 2018 she completed her pilates certification.  She has been a mindfulness practitioner and student since 2008. Aylin values developing and maintaining relationships with her clients, creating a sense of community and care. She also works as a content developer for an app focusing on creating pelvic floor health and healing diastasis recti. She loves problem solving around physical wellness and seeks to build well-being in every one she works with.  In her spare time, Aylin dances, paints, reads and explores beautiful places with her dog
Patricia P. Jiron
Patricia P. Jiron was a professional dancer for 30 years. Her joy has always been movement and sharing it with others. She received her 750 hour Yoga Certification in 2003 from Piedmont Yoga and continued her training at the Yoga Room in Berkeley in the Hatha yoga form. She has also been certified in Pelvic Floor Yoga, and the Gyrotonic Method. 
During the last six years, Patricia has trained in Shadow Yoga, a Vinyasa form with a deep emphasis on Kriyas, Bandas and Pranayama which has transformed her practice and her approach to teaching Hatha Yoga.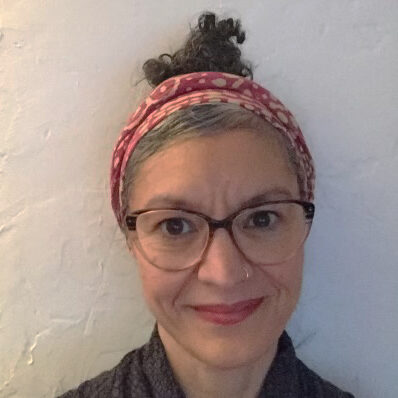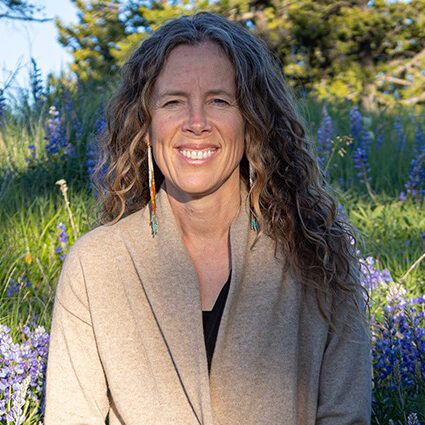 Cheyenne Rivers
Cheyenne is from the mountains of Montana and is now enjoying living within the beautiful sanctuary of the Northern California coast. "I came to the practice of yoga through my Mom. She gave me a 28-day home practice book from the 1960s that I self-studied for 6 years before ever attending a class. Yoga proved to be the beginnings of a world of endless benefit and the beginnings of a search for myself." Cheyenne began practicing in 1997 out of a sheer wish to be of benefit to her children and family. She is a Certified Yoga Teacher and receives ongoing training in Anusara. Her interest lies in yoga for beginners, general chronic pain management, Repetitive Strain Injuries, yoga for aging and functional mobility. Cheyenne has also trained extensively for 18 years in formal meditation practice rooted in Dzogchen philosophy. She is known for her natural presence, joy, and lightness. " I love yoga, connecting with others, spending time in nature, taking photos, painting, and enjoying my morning coffee."
Laura Torres
Laura comes from a dance background and has enjoyed moving and teaching movement her whole life! She was a Dancer, Choreographer, Licensed Massage Therapist, and Personal Trainer specializing in rehabilitative exercise in NYC before returning to her native San Francisco in 1991. In San Francisco, Laura became a certified Pilates instructor and developed and taught Pilates Teachers' Training curriculum.
Laura returns to Pilates, Massage, and Bodywork, after taking time off to raise her two young sons, to continue her beloved mission: to support people in experiencing the pleasure of living in their bodies. She is particularly inspired to work with older adults, beginners, people recovering from injury, and overworked moms!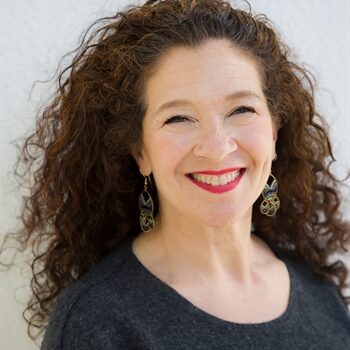 Laura teaches off-site classes customized for seniors.

Brian Johnson
Brian is a personal fitness instructor as well as a certified massage therapist with over twenty years of experience. With an eclectic movement background, including the martial arts of Aikido, Shintaido, and Iyengar Yoga, he also enjoys practicing lesser-known movement arts such as Indian Club training, Kettlebell training, and other joint mobility exercises.
Science based training in the nature of mind is the basis for Brian enjoying teaching people of all ages and abilities. He is particularly interested in inspiring kids to include movement in their everyday life and helping adults maintain vitality and move with greater ease as they age.
Charlotte Penenberg
Charlotte Butler Penenberg has been teaching Pilates since 1998 and is the owner of Streamline Pilates Studio in Brooklyn Heights, New York. Trained through PhysicalMind Institute in New York City and a member of the PMA, Charlotte brings 18 years of experience in massage and structural bodywork to her Pilates practice.
While learning the Lauren Berry Method, she apprenticed for three years and studied corrective muscle techniques. She enjoys working with people of all ages and levels, from those rehabilitating injuries or suffering from chronic pain to those who want to stay fit and strong. She recently completed her Master's Certificate in Pilates from The Pilates Center in Boulder, Colorado. She is honored and excited to be a part of this team!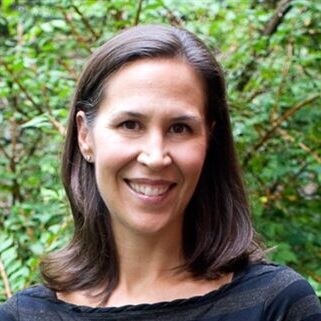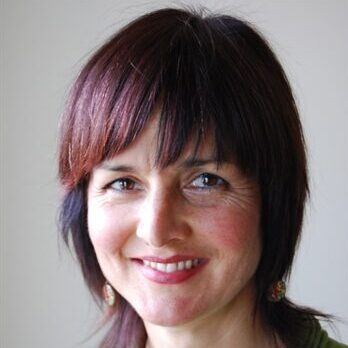 MaryBeth Lague
MaryBeth can't remember a time when she wasn't passionate about caring for babies and children. Along with receiving her B.A., she has acquired over twenty years of professional experience, including a therapeutic aide to children with special needs, house parent for teen mothers of newborns, nanny, baby-nurse, post-partum doula, and consultant to parents with newborns.
MaryBeth has training in Somatic Movement Therapy, Infant Developmental Movement Education, and Infant Craniosacral Therapy, and is educated in Short Moments, a grassroots organization that provides training and 'education in the nature of mind for the benefit of all. Her last five years have included developing personalized education systems for parents/caregivers that provide optimal support to their baby's movement and brain development.
MaryBeth schedules in-home visits.